Men's leather wallets have been a staple accessory for generations, and for a good reason. They are not only functional but also stylish, durable, and long-lasting. In addition, leather wallets come in various designs and colors and are available in different price ranges. So whether you are a fashion-conscious individual or simply looking for a practical and reliable wallet, a leather wallet is an excellent investment.
Leather is a durable material that can withstand everyday wear and tear, making it perfect for wallets. Leather wallets are also comfortable to carry and easily fit into pockets or bags. In addition, they are often designed to hold various items such as credit cards, cash, and identification cards. Some wallets even have features like coin compartments, ID windows, and RFID-blocking technology.
When choosing a leather wallet, there are several factors to consider. The first is the type of leather used. Full-grain leather is considered the highest quality and is the most durable. Unfortunately, it is also the most expensive. Top-grain leather is slightly lower in quality but is still very durable and less expensive than full-grain leather. Genuine leather is the lowest quality and is made from leftover pieces of leather that are processed and glued together. While genuine leather is still leather, it is less durable and long-lasting than full-grain or top-grain leather.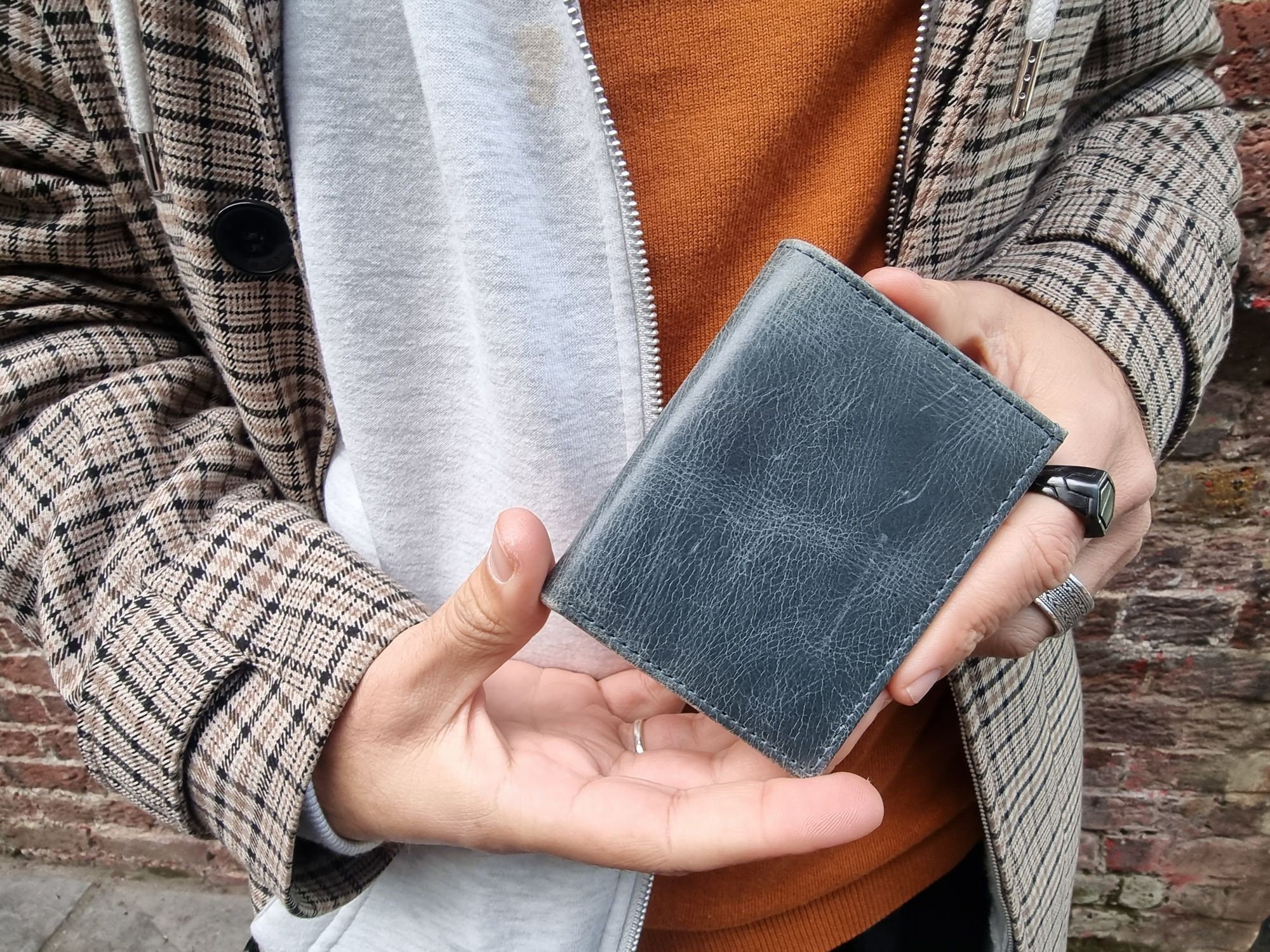 Another factor to consider is the style of the wallet. Bifold wallets are the most popular and classic style, but there are also trifold, cardholder, and money clip wallets. Bifold wallets are slim and easy to carry, while trifold wallets have more compartments for storage. Cardholder wallets are perfect for those who primarily carry credit cards, while money clip wallets are great for those who only carry a few bills and don't need the bulk of a traditional wallet.
In conclusion, men's leather wallets are practical and stylish accessories that withstand everyday wear and tear. When choosing a leather wallet, consider the type of leather used, the style of the wallet, the color, and the price. With proper care, a leather wallet can last for years and become a cherished accessory that adds style and functionality to any outfit.